The New Injoy Extracts 
CBG Gummies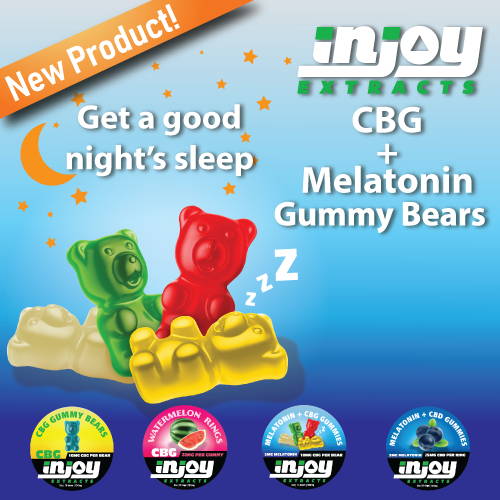 The New Injoy Extracts CBG Gummies
Contains the the rarest and most exotic cannabinoid found in Hemp plant.

CBG often referred to as the "mother" of all cannabinoids, delivers uplifting euphoric feelings.

Manufactured in a Good Manufacturing Practice (GMP) Certified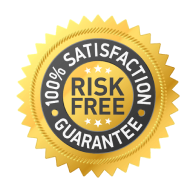 60 day money back GUARANTEE
We offer a 60-day money back guarantee. If you're not happy, send it back for a full refund. It's simple as that! We value customer satisfaction above anything else.
REAL CUSTOMER , REAL SATISFACTION

"I absolutely love this product. I use it at the end of my busy work day, and I am then able to completely relax. Love it!!!
" - Christine M.  from Georgia, USA.
"I have had 13 surgeries on my nasal cavities since 1982. I had been taking 6+ Tramadol per day to deal with chronic pain. After sampling different CBD gummies I found Good CDB works the best for me. I now might only take 6 tramadol a week at most." - Alexander F.  from Illinios, USA.

Frequently Asked Questions

CBG (cannabigerol) is a non-acidic cannabinoid produced when heat is applied to the CBGA (cannabigerolic acid) molecule. Its close chemical relatives are THC, CBD, and CBC.
Q: What Are The Benefits Of CBG?

The benefits that CBG has to offer are closely tied to what it does in the human body. In the right dose, CBG acts as an:
Analgesic (relieves pain).
Antibacterial (slows bacteria growth).
Anti-convulsive (reduces seizures and convulsions).
Anti-inflammatory (reduces inflammation).
Anti-insomnia (aids sleep).
Anti-proliferative (inhibits cancer cell growth).
Antidepressant (raises mood).
Bone stimulant (promotes bone growth).
Brain cell stimulant (promotes neuron growth).
Appetite stimulant (increases appetite).
Q: Does CBG Have Any Side Effects?

CBG does not have any side effects when taken in therapeutic doses. The key words there are "therapeutic doses." You can experience negative side effects if you consume too much of any substance…even water.
Thankfully, CBG only becomes a problem when taken in excess of 300 milligrams per kilogram of body weight.
Q: Should You Try CBG Products?

Yes! With all the benefits you can reap and the extremely low risk of side effects, there's really no reason not to try CBG products.
If you're looking for medical benefits or seeking treatment for one of the disorders listed above, talk to your doctor and the fine folks at your local dispensary so see if CBG is right for you.
Consult with a physician before use if you have a serious medical condition or use prescription medications. A Doctor's advice should be sought before using this and any supplemental dietary product.